Urban Dictionary
A React Native implementation of the Urban Dictionary App, platform agnostic, runs on both iOS and Android
I wrote something about this app on medium, thanks to all the 2 people who read it.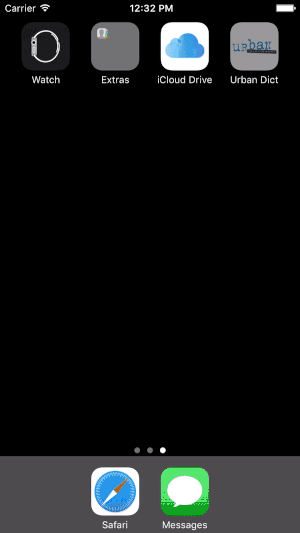 About the app
This is a simple app for Urban Dictionary with minimal features.
Random word of the day
Search for terms/words.
Up/Downvote word
Favourite word
Trending terms
Submit to App store and/or Google Play store.
Getting Started
Clone the app

git clone https://github.com/edwinbosire/Urbandict.git

run npm in the project root folder

npm install

run on simulator

react-native run-ios --simulator "iPhone 5s"

Avoid this by opening the project in xcode and chosing run, this is also a better environment to read & fix build time errors.
If you encounter any problem, refer to the React Native Documentation.
Prerequisites
To run the project, you will need Node, Watchman, React-Native CLI and Xcode or Android SDK depending on your chosen platform, you can install these using Homebrew
brew install node
brew install watchman
Node comes with npm, you can use Yarn if you prefer or any other package manager.
npm install -g react-native-cli
Get Xcode from the Mac App Store
GitHub