Bibleify Mobile
? Beautiful & fast offline bible app with ? dramatic sound (AlkitabSuara) using react native & realm.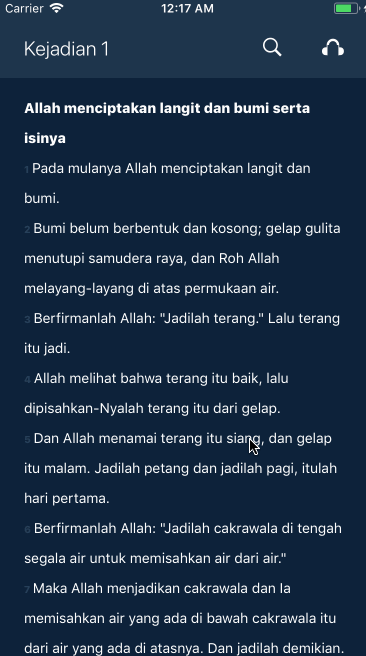 Features
Offline ?️
No need internet connection
Lightning Search ⚡
Search as you type, very fast. (because of realm js)
Quick Jump ?
Just type the book and chapter, then you directly go there
Dramatic Sound ?
Experience the dramatic sound that describe the situation of the bible story
All the sound are take from http://alkitabsuara.com
Milestone
[x] offline database
[x] react native android & ios
[x] publish on android play store and ios app store
[x] add Alkitab Suara streaming (Audio Bible)
[ ] add other bible languages & versions
[ ] add bookmark
[ ] desktop app - electron
Tech Stacks
GitHub