Pro Cris App V2
A native mobile app that aims to help teachers manage their work schedule and price.
Pro Cris App V2 is a new iteration of an old project, pro-cris-app. I made that project one year before I started Pro Cris App V2. Because of that, this repository is a great way to measure how much I improved throughout one year.
Before/After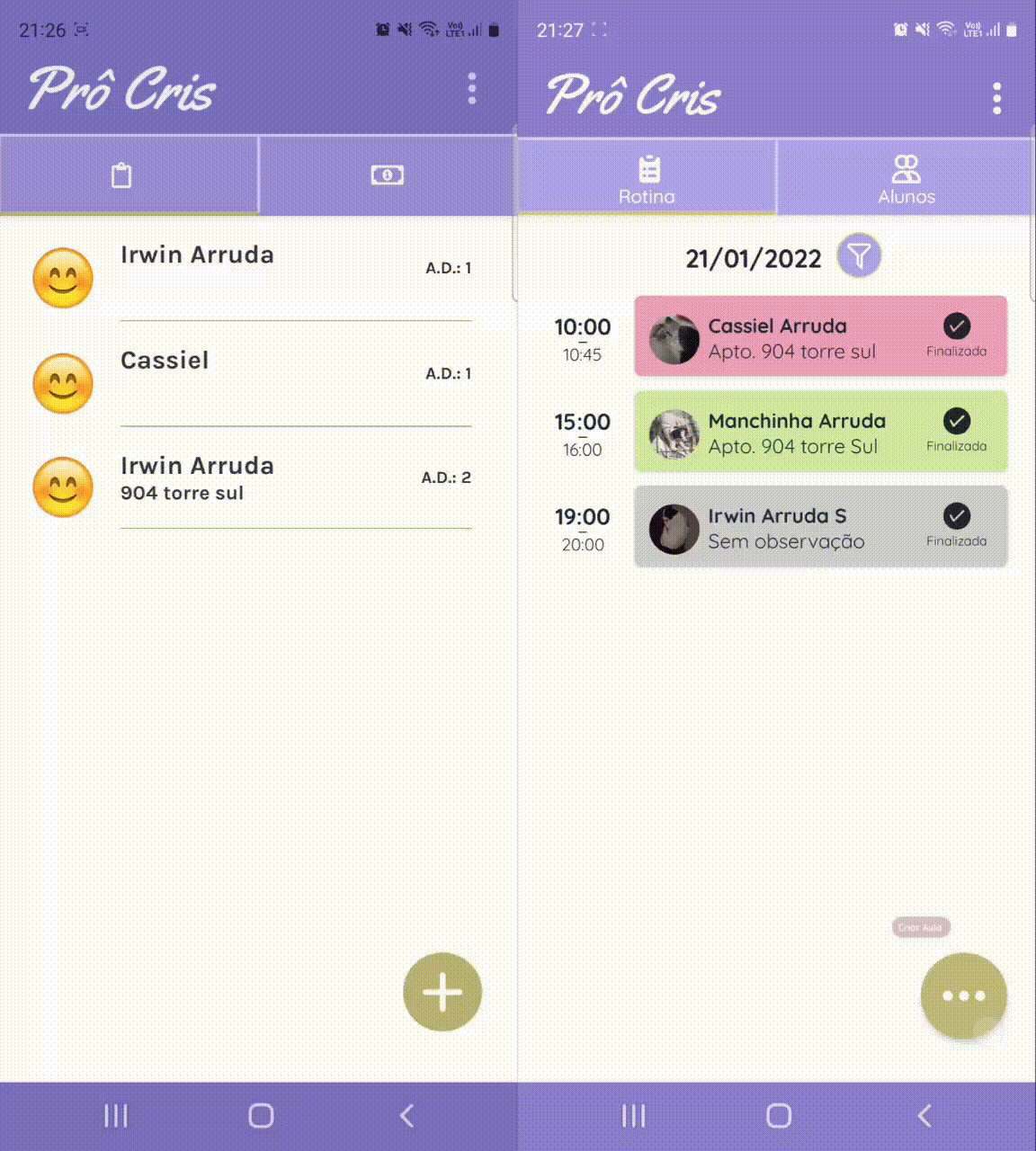 With the app, you can:
Register students informing how long the class lasts and how much it costs. You can also inform the days of the week that you teach that class.
Create a class for a student based on their app parameters.
Create a daily routine based on the days of the week that the students is taught.
Check the classes you have registered for any day.
Check how many classes were done with all the students.
Check how much money you earn with the not yet paid classes.
Check how many classes were done with a specific student.
Create a receipt informing how much the student has to pay.
There are some secondary features like storing students' position on google maps so it's easier to reach for the student location. I'm gonna let you check them out yourself running the project.
Technologies
I gave myself 2 weeks to finish this project and I used it to learn a lot of new technologies. Here are the main ones.
GitHub: