Serenity
A mobile music player focused on streaming from free sources. Built with Rich UI.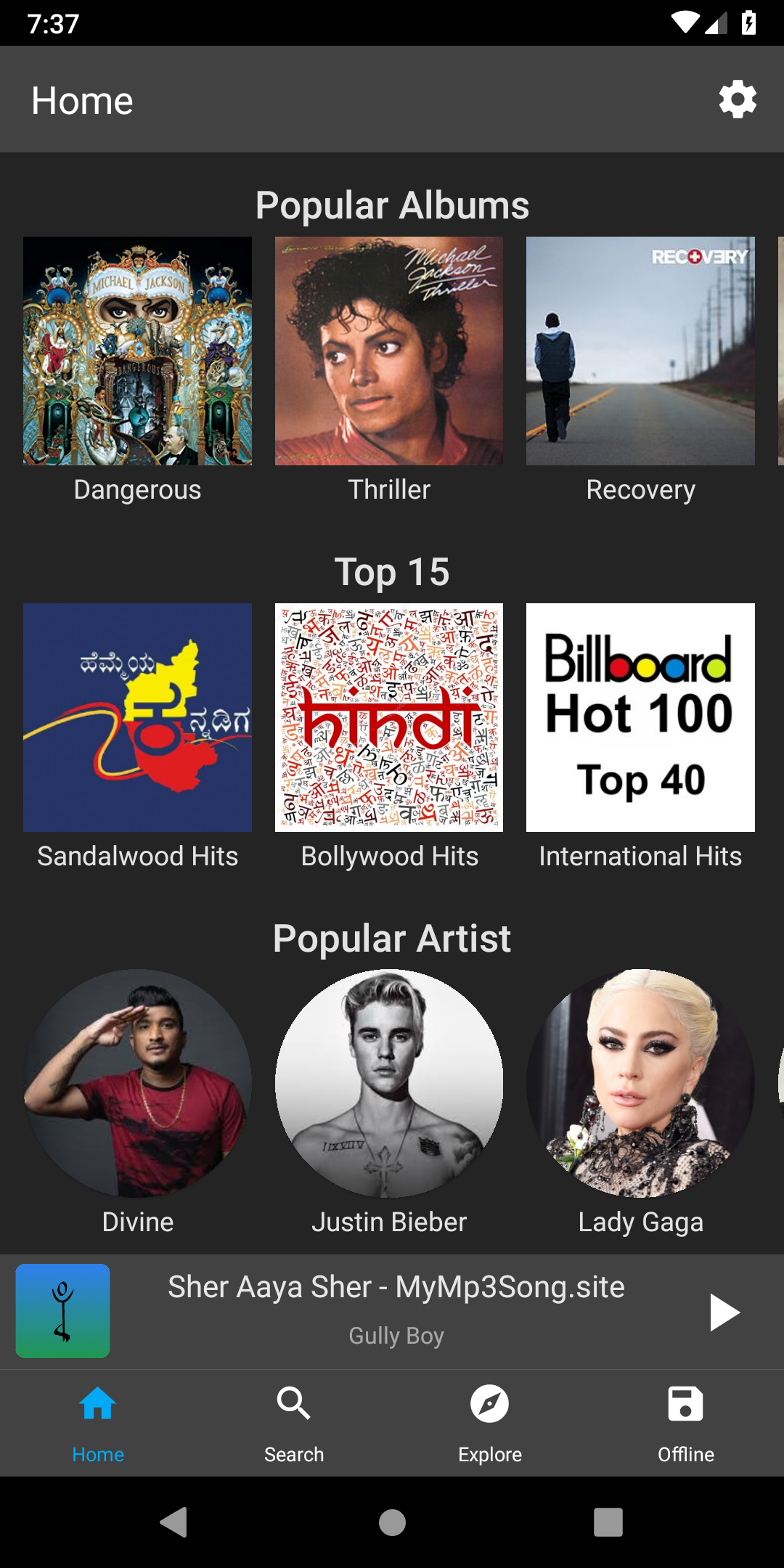 What is this?
Serenity is a world class music player which focuses on giving wonder full experience to the user.
Aspects Involved
Music
In the words of Plato

Music gives a soul to the universe, wings to the mind, flight to the imagination and life to everything.

In the words of Billy Joel

I think music in itself is healing. It's an explosive expression of humanity. It's something we are all touched by. No matter what culture we're from, everyone loves music.

In the words of Albert Schweitzer

There are two means of refuge from the miseries of life: music and cats.
Artificial Intelligence
Machine learning for Facial recognition
Awesome UI
Beauty ain't always a little, cute colored flower. Beauty is anything where people be like, 'Damn.'

In the words of Yajana

When I admire the wonders of an Application or the beauty of the UI, my soul expands in the worship of the creator
Pre-alpha release
The current version is a pre-alpha early access. Some of it is usable, some of it isn't. If there are things that don't work as expected or are counterintuitive, please open an issue so I can prioritize working on them.
Features
Play audio
Support for local files
Browsing by genre
Planned features
Searching for and playing music from youtube (including integration with playlists), bandcamp (including albums), and soundcloud
Searching for related songs in youtube
Downloading from youtube
Searching for albums (powered by last.fm and musicbrainz), album view, automatic song lookup based on artist and track name (in progress, can be dodgy sometimes)
Song queue, which can be exported as a playlist
Loading saved playlists
Newest releases with reviews - tracks and albums
Radio mode (automatically queue similar tracks)
Real time lyrics
Browsing by popularity
Country-specific top lists
Listening suggestions (similar artists, albums, tracks)
Unlimited downloads
Build apk by running command react-native run-android --variant=release
GitHub